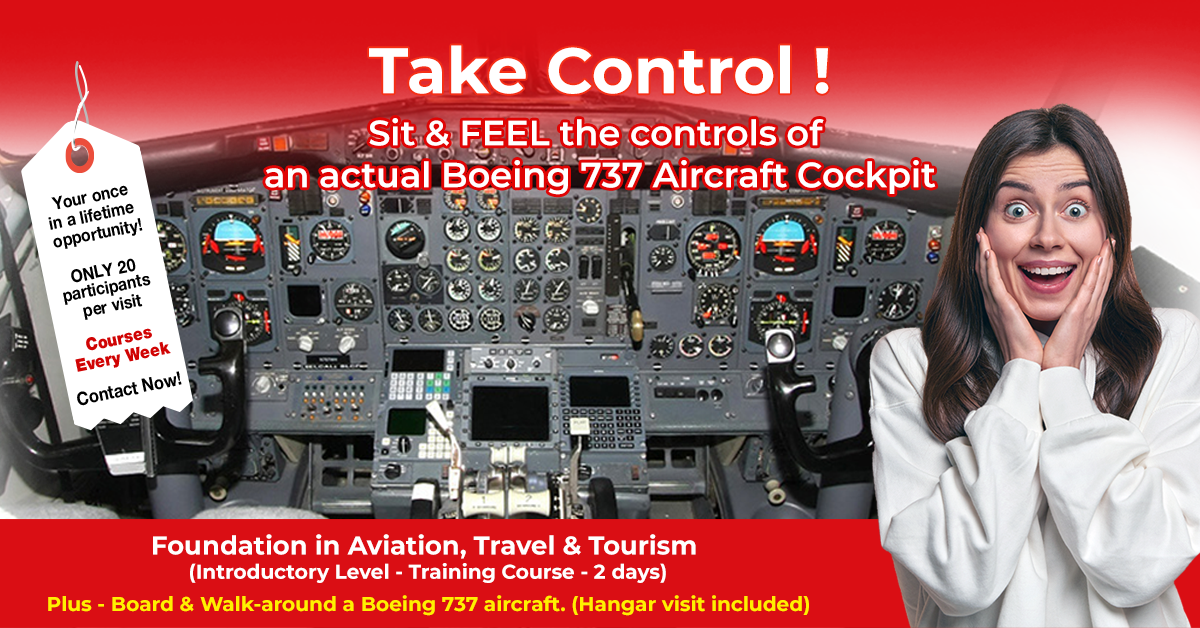 Take Control - Registration Form
Terms & Conditions for Registration:
Payment must be made in full along with registration, prior to course commencement.
Amount paid is only for the mentioned individual person and for the specified course & date.
Fees & other amounts paid are non-transferable & non-refundable.
Date change will be permitted, or refund will be considered only in case of cancellation of visit due to unplanned non-availability of Aircraft.
Management reserves rights to cancel this admission, without refund, for non-compliance of: rules/regulations/behavior/documentary requirements/no-show at given time, or as set and advised from time to time.
Right of Modification: The Institute reserves its right to alter or modify the structure of the course contents.
The e-mail & contacts provided can be used for communications pertaining new information & future offers.
Participants must carry their original UAE ID Card or Passport for SAIF Zone Aircraft visit.
Limitation of liability and indemnity: We will not, under any circumstances, be liable for any costs, claims, injury, damages, or loss that you may sustain or suffer as a result of registering for and/or participating in any Training Course, or other services like the Practical Aircraft Visit or Transport facility offered by us or our collaboration partners.
Agreed Declaration:
I hereby certify that the information provided on the Admission/Registration Form Forms is correct, updated & complete. I agree & understand that misrepresentation of facts or omissions will justify and lead to the denial or cancellation of admission, including expulsion.
I have read, understood, and do hereby consent to the above Terms & Conditions
 No signature required if Form is submitted by e-mail. The e-mail will be treated as your agreement.