IATA
An exciting and innovative career awaits you.
IATA
IATA was founded in Havana, Cuba, on 19 April 1945. It is the prime vehicle for inter-airline cooperation in promoting safe, reliable, secure, and economical air services – for the benefit of the world's consumers. The international scheduled air transport industry is more than 100 times larger than it was in 1945. Few industries can match the dynamism of that growth, which would have been much less spectacular without the standards, practices and procedures developed within IATA.
At its founding, IATA had 57 members from 31 nations, mostly in Europe and North America. Today it has some 290 members from 120 nations in every part of the globe.
In April 2020, IATA celebrated 75 years of working together with its member airlines to make aviation the business of freedom.
The modern IATA is the successor to the International Air Traffic Association founded in the Hague in 1919 – the year of the world's first international scheduled services.
WHY IATA:
IATA Training enables you to be the best you can be in the Aviation Industry. Every year, 100,000 participants trust the unique industry insight available from our courses.
IATA is ISO9001 certified, ACCET accredited and has more than 40 years of experience at the heart of the Aviation industry. Our professional subject matter experts set the industry standards that are at the core of aviation and are the prime source of our course content.
All our IATA courses lead to internationally recognized qualifications.
Global passenger traffic is expected to double by 2037. Accommodating this fascinating growth is a major challenge for the air transport industry and governments. It will require new standards, harmonized regulations, and adequate infrastructure. IATA works with airlines, governments, industry associations, and Strategic Partners towards an end-to-end passenger experience that is secure, seamless, and efficient while lowering industry costs.
​Our extensive training portfolio includes topics for airlines, airports, cargo operators, governments, ground service providers, travel agents, young professionals and more.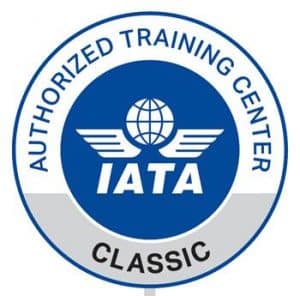 Contact us now for a Free Consultation & Course Fee Quotation
Explore how it works for you!