1-Day Edutainment
Stuff You Always Wanted to Ask…. But Did Not Know Whom to Ask !
Foundation in Aviation, Travel & Tourism
Sessions include exploring a real Boeing 737 Aircraft PLUS Cockpit access
Sit in the real Boeing 737 aircraft cockpit and feel the controls. Designed & executed by our expert Aviation Courses Trainers, Aircraft Engineer & Quality-Safety Specialist, for anyone with a passion for Travel. This once-in-a-lifetime opportunity is for all young learners to gain invaluable career insights & guidance. All participants young and old will discover all the lesser known 'behind-the-scenes' action.
Contact us for more details:
Course Objectives
'Must-Do' for anyone with passion for Aviation, Airlines, Airports, Travel & Tourism. Become wiser & smarter the next time you book your holiday, travel thru an Airport or Board an Aircraft. You will now observe things you never knew existed & enjoy your journeys more than ever before. Visit our hangar, with access to all sections of a real Boeing 737 Aircraft, including the Cockpit. Participants will sit on the Captain's seat inside the Cockpit and feel the instruments on the Flight Deck. Includes a guided tour walk-around the undercarriage, inside the Landing Gear & Cargo compartments.Interesting theory lessons cover many other important aspects.
Participants Profile
Everybody with a passion to know more about Airplanes, Aviation, Travel & Tourism.
Young students considering a career in Aviation, Travel & Tourism
Working professionals considering a career change
Minimum Age: Must have completed 18 years
Young adults between 13 to 18 years must be accompanied by someone above 18 years.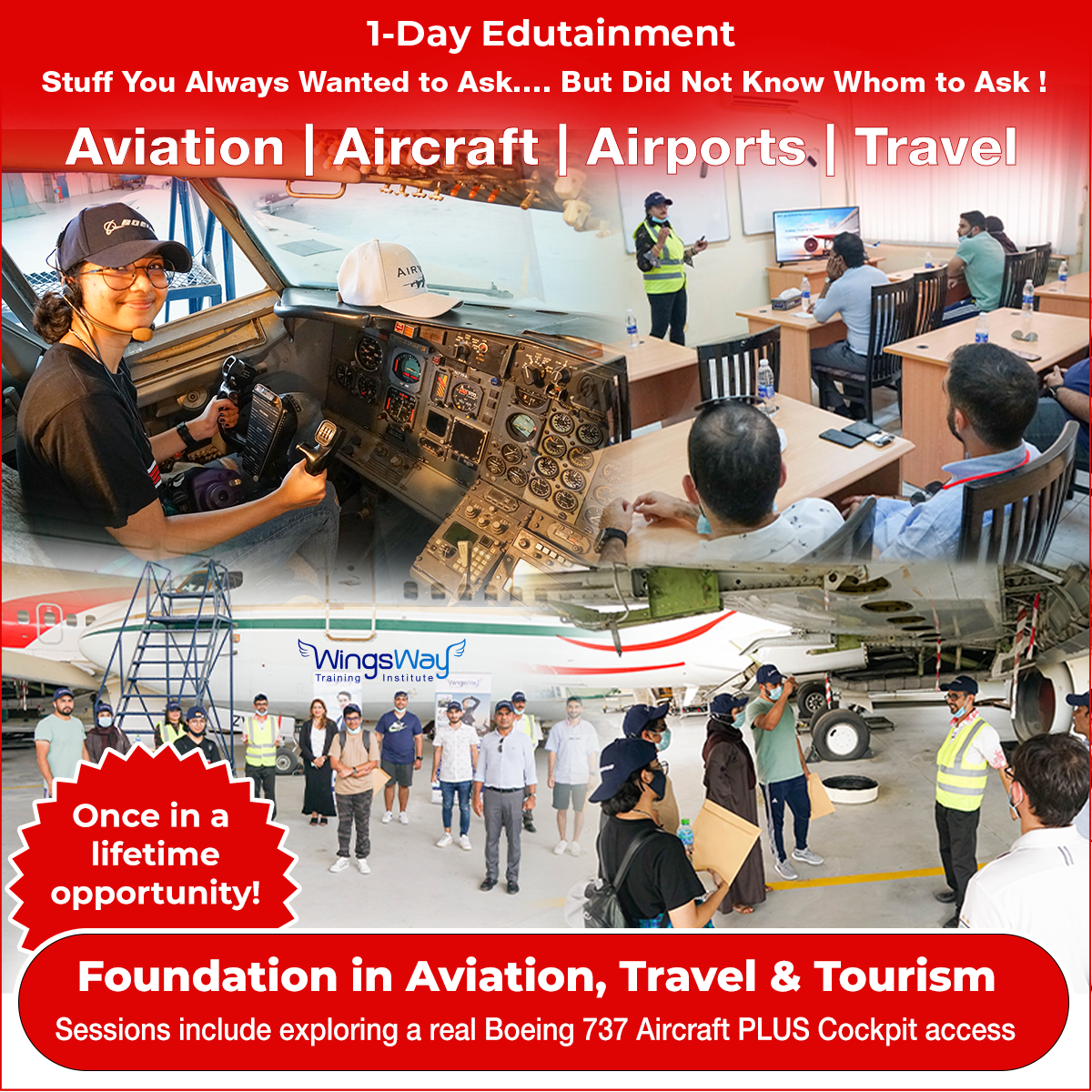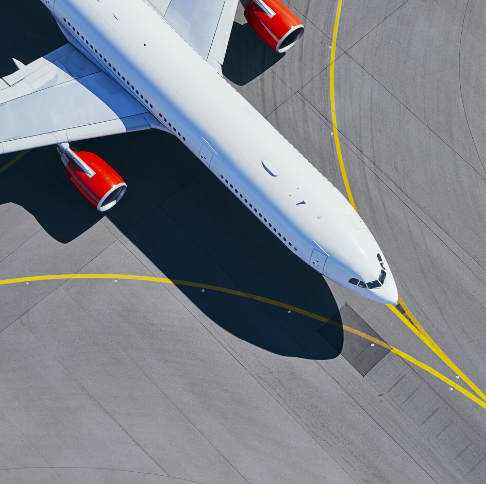 Key Topics:
Aircraft: Types, body components & their functions
Airports: How they function
Fundamentals of Travel & Tourism
Airline Operations
Guided interactive tour around real Boeing 737 Aircraft
Theory of flight. How aircraft fly
Practical sessions inside Aircraft Cockpit
Feel the flight-deck instruments panel & their functions
Aviation Regulatory Bodies & their roles
Safety aspects
Airport Operations & Passenger Services
Airport Ramp Services – What, when, why how?
Discover various career opportunities in the Aviation Industry
Personal individual career guidance sessions for students & working professionals, during the course at no extra charge
Course Location
Visit to Aircraft hangar atSharjah Airport International Free Zone (SAIF Zone)
Theory session at location training room or virtual e-classroom
Course Duration
1-Day: 10:00 am to 4:00 pm
Session 1: On-site demonstrations at the Hangar, inside & around the Aircraft
Session 2: Knowledge sharing theory sessions, career options discussions, interesting facts & explanations around Aviation, Airports, Aircraft & Travel
Next Steps
Go for our professional IATA Certificate & Diploma Courses.
Invest in yourself. Learn the right skills & specialization required to be employed in the exciting Aviation, Airports & Travel Industries. Jet off to exotic destinations as part of your work.
Cost Includes
Boeing 737 Aircraft Visit
Cockpit Access
Guided study tour inside & around the Aircraft
Theory Training Session (Virtual or Classroom)
Career Counselling
Certificate of Course Completion – Presented at the Aircraft
Boeing Memento Cap
Entry Fee for Sharjah Airport Free Zone & Aircraft Hangar
Snacks – Inside the Hangar
Documents Required
Carry Original UAE ID Card or Passport
(UAE Visit Visa holders are permitted)