Logistics Essentials – 5 Mistakes to avoid! – Free Webinar
January 20 @ 7:00 pm - 8:30 pm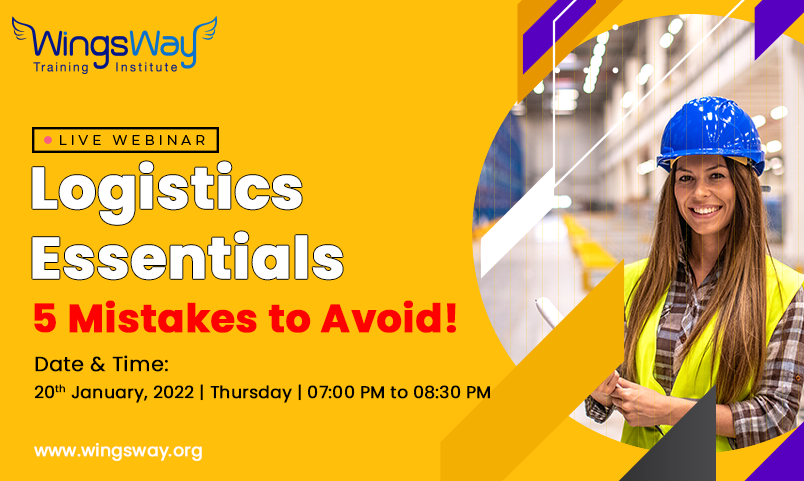 Logistics Essentials – 5 Mistakes to Avoid!
* Congratulations! *
You have made the right choice.
The 90 minutes you invest in this MasterClass, will help you identify & understand the "Key Elements of Performance" and innovatively balance your KPI's to surpass customer expectations while offering efficient & reliable services, consistently.
This fast-track MasterClass Webinar is designed to provide insights for all professional & aspiring Logistics & Supply Chain enthusiasts. We will help you successfully deliver delight, while making your business more sustainable, your life easier and exceeding expectations of internal & external stake-holders.
Date: Thursday, 20th January
Time: 7 pm to 8.30 pm GST
Register Now !
Our Industry Expert Speaker – Naveen Kumar
Naveen is a Certified Coach for Logistics, Supply Chain, Procurement, Purchasing and other related subjects. His training skills are supported by his vast 20 years real-life practical working experience with leading organizations in UAE & India in the Logistics, Transport, Cargo, Freight and relevant industries. Naveen has provided successful third-party solutions to customers in 3PL, Aviation, Road, Shipping & Multimodal transport industries. This background helps him deliver the subject matter to learners in a simple, realistic and effective method.