Aviation and Travel – Myths & Facts!
Free MasterClass (with Certificates)
Monday | 20th December 2021 | 07:00 PM – 08:30 PM(Webinar on Career Opportunities)
Topic – Aviation and Travel – Myths & Facts
Live Virtual Instructor Led MasterClass (on-line)
Everyone is awarded a "Certificate of Participation"
Date & Time
Monday, 20th December 2021 at 7:00 pm (19:00 Hours GST, Dubai Time)
Duration
1 Hour 30 Minutes
(1 Hour Masterclass & 30 Minutes Q&A)
10 Good Reasons why you must consider a career in:
Aviation | Travel | Tourism | Cargo | Hospitality | & related fields
1 – 5 Billion Passengers flown
2 – 52 Million tons of cargo moved
3 – 69 Million flights operated
4 – 32,000 Commercial Aircraft
5 – 3,800 Operational Airports
6 – 1,300 Airlines
7 – Contributed $ 8.9 Trillion towards Global GDP
8 – 330 Million Jobs
9 – Dubai Airshow 2021 concluded with over $70 Billion worth commercial aviation contracts
10 – Exciting careers & job opportunities
Winston Churchill presumably once said, "Never let a good crisis go to waste."
These industries have seen dips from their pre-pandemic 2019 annual numbers (indicated above), but all are much wiser, smarter & better equipped now, for the post pandemic growth.
The surge has always been prominent after every crisis in the past and it won't be long before the above numbers are again reached and surpassed.
It's time to IMPROVE your skills and enhance your careers.
It's time to learn NEW skills and consider an exciting career change?
IATA trains more than 100,000 professionals each year in subjects across aviation, airports, travel & tourism, with access to industry best practice & international standards.
@ WingsWay Training Institute, we are an IATA Authorized Training Center and our industry-expert trainers/coaches will share their real life experiences while you earn your Certificates & Diplomas. Our guaranteed internships & job assistance program will ensure Career Growth & Success!
Welcome Aboard!
CALL NOW!
Agenda
Welcome Participants & Introduction ( 19:00 – 19:15 )
Careers in Aviation and Travel – Myths & Facts! ( 19:15 – 20:15 )
Closing Remarks and Q & A ( 20.15 – 20:30 )
Sheetal Murthy – Speaker of the Day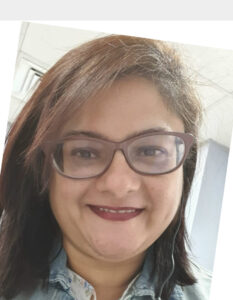 Sheetal comes with a very strong 20 years of Aviation & Travel Industry background having worked with Travel Agencies & with KLM.
She is now a professional Trainer for past 12 years and passes on the right skills to budding professionals who want to start their careers at various Airport Positions, Airline jobs or take up an exciting role in a Travel Agency.